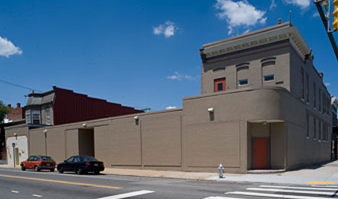 Clinical Services
Drs. Langberg and Jones co-direct the new ADHD Clinic at VCU's Center for Psychological Services and Development, the graduate training clinic on campus. As co-directors of the ADHD Clinic, Drs. Langberg and Jones supervise trained graduate students while they work with clients who have indicated interest in receiving services from the ADHD Clinic.
Who can receive services at the ADHD Clinic?
Families of children and adolescents in grades preK-12 who have difficulties paying attention, hyperactivity/impulsivity or other behavior problems are welcome to contact us for services. Children and adolescents do not have to have a previous diagnosis of ADHD/ADD in order to come to our clinic.
What services does the ADHD Clinic provide?
The ADHD Clinic provides diagnostic psychological evaluations, individual family and group treatment for ADHD-related and other disruptive behaviors, school-based treatment for these difficulties, and consultation with pediatricians, psychiatrists, or other health professionals who may be working with your child.
How do I contact the ADHD Clinic for services?
You may contact the Center for Psychological Services and Development at 804-828-8069. Be sure to mention that you are interested in services with the ADHD Clinic. Alternatively, you may fill out an online Application for Child Services. Select ADHD Clinic under the Assessment or Therapy services in which you are interested.